Advertising is the ever-evolving field that ensures visibility and consistent brand hammering in the target audience's minds. The most preferred mediums for advertising are radio broadcasts, prime time tv shows, newspapers, and social media.
Advertising has mastered the art of embracing the advent of exciting changes. This time it is the mobile LED billboards to amaze you with the reach, visibility, and instant connection with the target audience.
Have you ever seen a truck driving around town covered in bright, colourful LED lights? That's a mobile LED billboard! It's an eye-catching and cost-effective way to get your message out there. Whether you're an experienced business owner or just starting, it's easy to get started with mobile LED billboards. Here are a few tips on how to get started with mobile LED billboards.
The first step in getting started with Mobile LED Billboards is choosing the right vehicle. Your selected vehicle must be large enough to fit the display and durable enough to withstand all weather conditions. Consider renting a cargo van or box truck for the job. It would be best if you also took into account fuel costs and insurance when making your selection.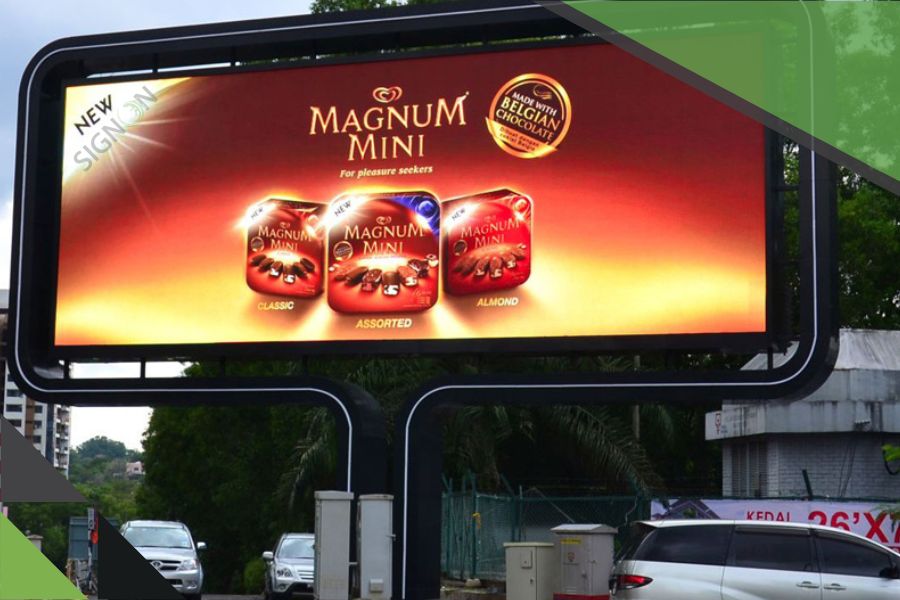 Once you have chosen your vehicle, you must select the appropriate LED display. There are many different displays available, so you must research before making any final decisions. Consider factors such as size, resolution, brightness, power requirements, and any additional features that may benefit your needs. The display must withstand any weather conditions that may occur during transportation from one location to another. 
To ensure that your mobile LED billboard is appropriately installed and functioning correctly, it's best to hire an experienced installer who can adequately configure it according to your specific needs. This can save time and money in the long run by ensuring that everything works as intended right away. Additionally, they can provide helpful advice on how best to maintain your mobile LED billboard over time so that it remains in working order for years. 
We all know how quickly technology changes and evolves. Especially when it comes to led advertising and marketing in Cape Coral, it seems like every other day, and there is a new, innovative strategy or technique that businesses are using to reach their target audiences. And one of the latest trends in outdoor advertising is LED billboards.
LED billboards, or light-emitting diode billboards, are digital signage displays that use light-emitting diodes (LEDs) to create images. They are similar to LCD televisions, but because LEDs use less power and can be brighter than LCDs, they are perfect for use as large EMC digital signage. LED billboard companies have been sprouting up all over the country in recent years as this form of advertising has become increasingly popular. Among the reasons for their popularity are:
They are very bright and can be seen from far away, making them perfect for busy roads or locations with high traffic flow.
Their color range is much more comprehensive than traditional printed billboards, which means they can be used to create more eye-catching and compelling advertisements. 
They can easily be programmed to change content regularly, allowing for more dynamic and engaging ads.
They typically have a longer lifespan than traditional printed billboards; some LEDs have been known to last up to 100,000 hours before needing replacement! 
As you can see, LED billboards have some significant advantages over traditional print billboards – which is why we're seeing such a surge in their popularity lately. If you're looking for a cutting-edge way to market your business or product, an LED billboard might be the solution you've been searching for!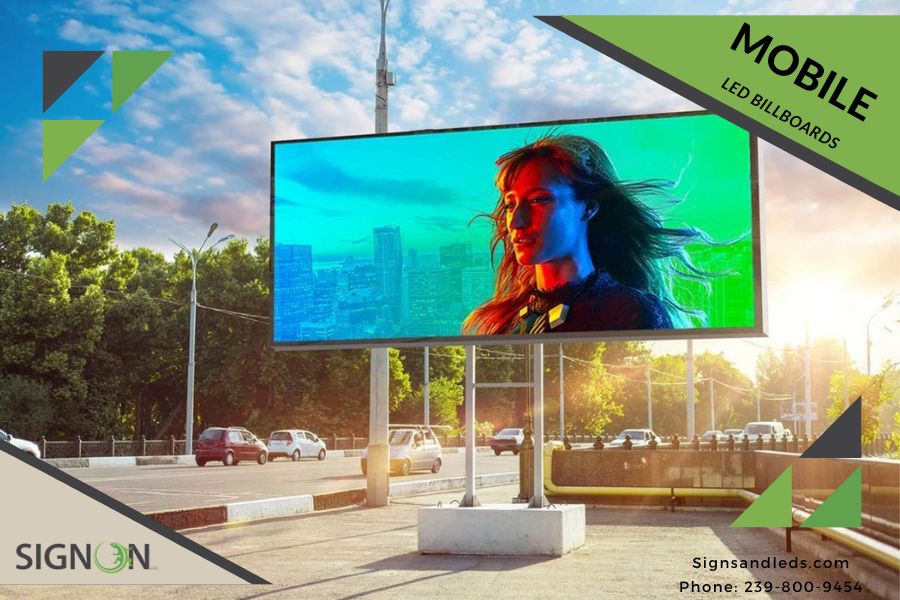 LED billboards are a great way to advertise your business. There are many LED billboard companies to choose from, so how do you know which is best for your needs? To help you select the right company, here are some tips.
Consider what type of advertising you want to do. Some companies specialize in certain kinds of advertising, such as digital or static billboards.
Look at the size of the billboard and where you want it located. Some companies have a national network of billboards, while others only have a few locations.
Compare prices and services different companies offer to find the best deal for your needs.
Choosing an LED billboard company can be tricky, but following these tips will help make the process easier. By considering your needs and comparing different companies, you can find the perfect LED billboard for your business.             
When it comes to finding the best price for a Mobile LED billboard service in Florida, USA, there are a few things you need to take into account. 
The first is the size of the billboard. It should be a manageable size.
The second is how often you want it to be changed out. If you're only looking for a temporary advertising solution, you'll need to find a company that can offer quick turnaround times. 
Finally, consider your budget and what you're willing to spend on this advertising campaign. By considering all of these factors, you can find the perfect Mobile LED billboard service for your needs and budget. Contact us today at +1 239-800-9454.
Sign On LLC is a full-service mobile LED billboard company. We provide our clients with the best mobile LED billboards in the industry. Our team can help you create a compelling and eye-catching advertising campaign that will reach your target audience.
If you are interested in learning more about our services, please call us at +1 239-800-9454.
Visit Google Maps